September 24th
Walk #8 Mer Bleue

September 19th
September Tulip posted

September 11th
Social Page Items:
Senate Tour
Grey Jazz Big Band
Registration for Supper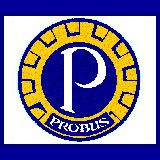 Home Page
The Tulip
The Social
Management Committee
What is Probus?
Past Speakers
Joining
Constitution
Job Descriptions
20 Years
Local Clubs
Spring Fling
Links

club no. 101 chartered with probus canada
Probus Club of Ottawa Alta Vista
sponsored by the rotary club of ottawa

The Tulip
Newsletter - Editor Bernetta Starkey
(See "Links" page for a free copy of the Adobe Reader)
Click The Probe for the archive of old newsletters.


Copyright Probus Alta Vista (2011 to 2022)
Site development by SoftWright Inc.